A community is a combination of businesses, schools, communities, organizations, but most of all people!  To build a strong community you have to have a few key components to make it work — thriving businesses, job opportunities, good schools, and safe neighborhoods.  If the first key component is successful the other three will follow suit.  As business owners, we tend to concentrate on our success and don't always realize that our achievements also contribute to the growth of our community.
So, we are challenging you to think differently the next time you decide to advertise for your business — think how it will impact your community and there is a good chance that you might create two opportunities with one move!

1. Reaching Your People
So you want to reach more people and share your business and dream with them, therefore, you advertise in hopes of drawing new customers.  In the process, have you ever thought of the chance that those same new customers might visit other businesses on your street?  When we created the SEMI-eNews our goal was to share all that SE Michigan has to offer as our great state was continually getting bad press and people were leaving our state for better opportunities.  After ten years of sharing great opportunities and community events via our website, eblast, and social media we have not only encouraged the community to participate and enjoy SE Michigan events but along the way we have promoted businesses and organizations.  So give it a try –once you discover your target audience take the time to discover their typical community connections and spend some time in their arena which will, in turn, build awareness about your business.
2. Promoting Events
When it comes to advertising, how does promoting a local event increase awareness about your business and build the community?  It's simple, your brand is the impression folks have when they discover you for the first, second and hopefully many more times to come, so what better opportunity to win them over by revealing your commitment to your community. Discovering what your why is and which community organizations you wish to become involved in are crucial to growing your business as a business is not an entity unto itself.  Think about teaming up with your community partners and creating an event like no other and in the process your brand awareness will soar for all of you and get folks in the community to connect and discover new possibilities at the event!  Make sure to include the event in the Semi-eNews to spread the word in SE Michigan!

3. Bonding Trifecta
How do you continue bonding within the community and benefit from advertising? Once engaged within a community you have to improve connections by reaching out to other websites and social outlets in local communities.  A great way is by promoting your brand on local community pages either in print or digital, or better yet, both. Keep in mind you have to spend money to make money so choose your platform wisely, and with a purpose to receive the most bang for your buck.  Without a doubt, utilizing local advertising opportunities helps you, the ad agency, and the community, a triple benefit. Finally, make sure you don't hold back on contacting other communities and receiving further brand awareness as proximity is as close as the touch of a cell phone these days.
4. Community + Business Awareness
Instead of trying to promote your business, how about promoting your community?  Your involvement on local boards, joining your chamber, volunteering at local organizations, all contribute to the building and sustainment of your community but also provides opportunities for you to meet new people, share your business, dreams, and goals.  Sitting behind your counter, waiting for new customers, wasting time, energy, and money, when in the end your new market will not visit if they don't know anything about you.  Building a community is a grassroots activity and it takes time and effort and the rewards are most likely not readily apparent, but if you endure and stay committed you will be surprised how it will pay back threefold — for you, your business, but more importantly, everyone in your community!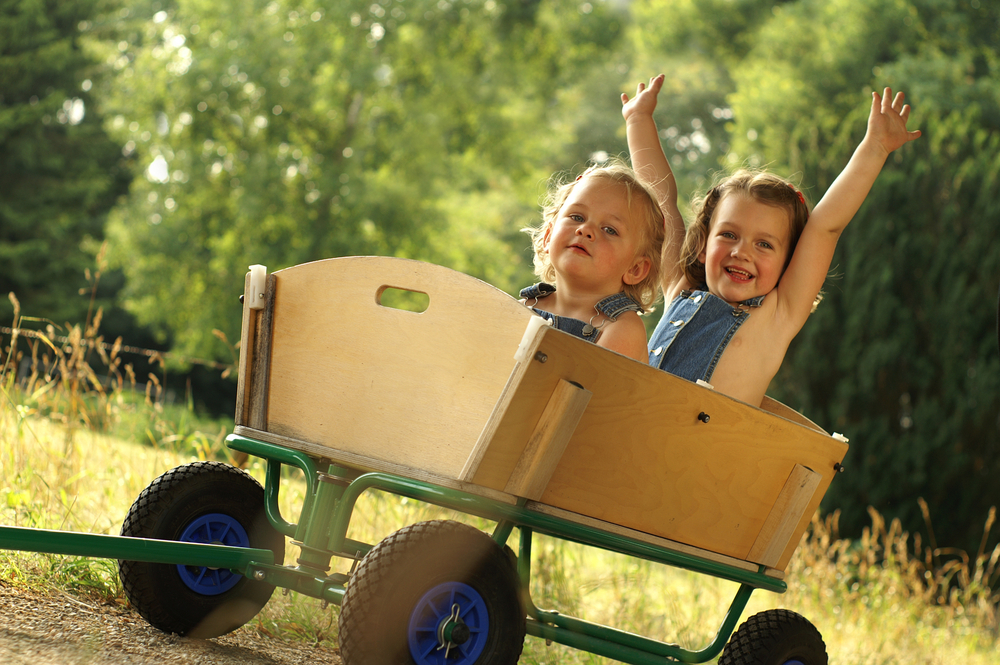 Jump on the community bandwagon and advertise with the Semi-eNews and join our lovers of SE Michigan who have discovered treasures are right in our own backyard!