Utilizing Bing to Build Exposure
We know you are busy and Bing is the last thing on your mind so if you don't have time for the steps below then contact us today and see how this service can be your solution for an increase in exposure for your business!
If you own a local business with a physical location, then you should be checking out how to list or improve your business presence online! Google drives the majority of online presence and provides tons of information. A large portion of that has to do with Google's popularity and its many years of business. However, have you heard of Bing? Are you not sure what Bing is? Or how to get started? No worries, we are here to shine some light!
What is Bing? Bing is a web search engine that is owned and operated by Microsoft. It provides many search services such as images, web, video and map search results. Microsoft ultimately created Bing to replace Live Search. Presently it has been active for more than 10 years and it sits as the third-largest search engine globally right behind Baidu and Google which dominates the competition.
If your business is already listed online then you already understand how these services can strengthen your business presence. Utilizing services such as Google and/or Bing that are essential for any local business to thrive in today's economy is key. However, if you don't already have a business listing on Bing, then now is the time! Be aware in order to get started with Bing Places you must have a Microsoft account first. If you need to create a Microsoft account check it out here!

Step 1: Getting Started On Bing
Go to Bing Places. Click on Existing User or New User to get started.
Step 2: Improve Listing As A Representative
You should be redirected to another page that provides two options.
You can either choose to import your business from Google My Business through your Google account. Or create and claim your business on Bing and edit the details this way.
Step 3: Business Details
Next, you will need to decide what is your business type and then proceed by filling out the rest of the fields on the form.
Then type in your business Phone Number. Followed by your Business/ Professional Name and then lastly the Location of your business.
Once you have entered all these fields, hit the Search button at the bottom.
Step 4: Claim Your Business
The search results should provide a listing of your business if done correctly. Then proceed by selecting the Claim Business link that is next to your business name.
You should be redirected to another page to login to your Microsoft account. Once logged in, proceed by selecting next.
If your search result provided no information, you could then enter your business to Bing manually by clicking on the Create New Business button.
Step 5: Business Information
On the left-hand side of your screen, you can enter your Business information. If the information in this box already contains data, make sure you verify all the information.
Once you have verified your information, proceed by clicking on next to move forward. Finally, you can hit the Submit button at the bottom.
Step 6: Verifying Your Business Listing
Once you have hit the submit button, use any of the options given that will best fit your needs to receive a verification code.
After you have received the verification code for your business, you will be redirected to another page. Your business information should be shown on the right side of the screen. You can now confirm the listing on Bing Places.
Select Verify and enter the code after a new page appears. Once you have entered the information, proceed by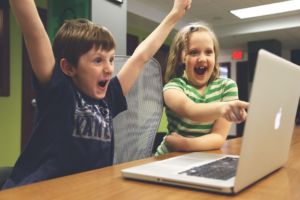 pressing Submit.
Business On Bing!
Congratulations – you can now celebrate knowing you listed your business on Bing! Once you verified your business, it's time to take the steps to index your website with the Bing Webmaster Tool. With this tool you can check for information indexed, potential errors, submitted URLs and the overall performance of your website in search results. In addition, you can also find so many other outstanding results to help increase your business listing. Every local business should be reaching out to new options such as this to promote their business no matter the effort. The effort is worth it!