Storytelling, what is it when it comes to your business?

When you share true stories about your brand, products, or services, you can take your audience on a journey that they will crave to experience.
Recently, I was in Vienna, Austria exploring and enjoying the city to the fullest. Food, culture, history and all!
Across from the famous Vienna State Opera house, every day, all throughout the day, there was a long line to get into a small café. Never in my life had I see people waiting that long to get into a specific café. There were hundreds of others nearby. This is what first caught my attention. Curious as ever, I went closer to the Café to learn a little bit more. This beautiful café was called Café Sacher. And I had to know more, therefore I read their brand story.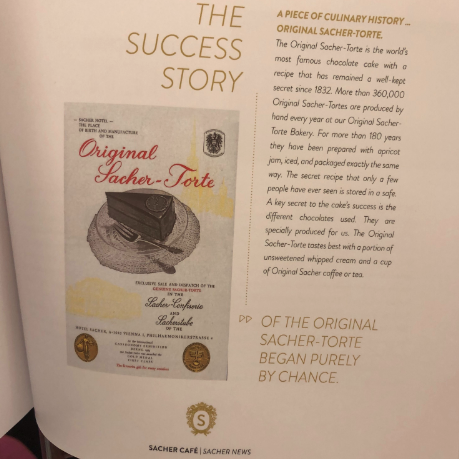 I knew I had to have one of their famous Original Sacher-Tortes, after reading their story. Not only was their story compelling enough to get me inside, but the Torte, atmosphere, and decor were also worth every bit of waiting in that long line. The Original Sacher-Torte is the world's most famous chocolate cake. Their recipe has remained a well-kept secret since 1832.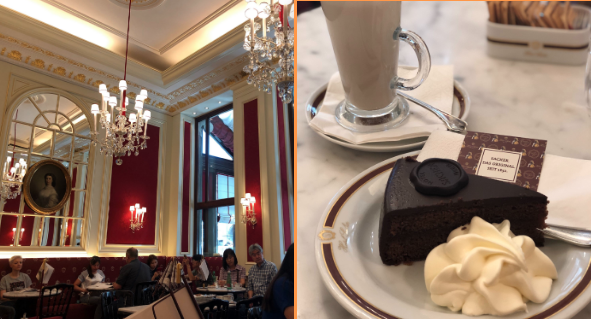 The Café Sachner story set the tone and it was truly one of the best cakes.
This delicious Torte met all my expectations and blended perfectly with their story. Your story should be part of your brand, it's the very reason why your business was created. Stories must be personal, authentic, creative and inspirational for consumers to form a connection with your brand and company.
Every business's story and history is different, but how you tell your story is what makes a consumer want to do business with your brand.
Whether your story is short, long, old or new — stories are captivating for a reason. Be proud and set the stage and start storytelling your brand's story!
To find out more tips to improve your brand and grow your Marketing in our Rapport Marketing June issue of The Sweet News – click here!
Bee inspired.
— Lia