How often do you feel like your marketing needs a little bit of a boost? How many months have gone by where viewership seems slow? We all know how hard it is for companies to break through obstacles to reach out to consumers. Why not try an animation to capture your client or prospective client's attention? They have proven to be successful and this article, "Why Animated Video is the Best Strategy for Your Social Media" details the benefits.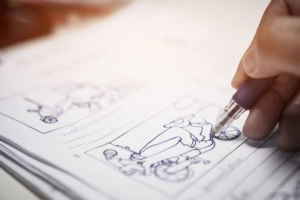 To begin enhancing your marketing follow these four successful animation tips below.
1. Keep them short and sweet.

With videos found all over Youtube, we can tell how captivated viewers have become over animations. How's this done? You begin by combining your brands' personality to match a captivating short animation. Keeping it under thirty seconds allows you to keep the viewer's attention and is the marketing standard. Long animations hold too much information to remember.
2. Increase engagement with sound and brand focus!
Biggest supporting factor animation plays a role in is how the video is visually engaging your audience. Visuals show the personality behind your business. But in animation, it isn't the only thing that is pleasing. To keep the viewers engaged one must include sound in the animation. Dialogue or music can amp up the animation. When an animation has no sound or dialogue then you can believe the engagement will be less.
3. Simplify the message.
During the process of animation, a designer has to focus on simplicity. Multiple versions might be developed later on in production, in order to help understand the direction of the business's personality. Having a simple animation in mind will be key as that will allow easier changes if necessary. So, let the ideas run wild and be creative and come up with many designs. For example, if you look at McDonald's animation at the end of a commercial – it leaves the brand as your last impression – short and sweet.
4. Cut through the noise.
When it comes to marketing you need to find a way to break through the noise. A business has to figure out how to create a buzz in order to separate themselves from every other animation. Designing a unique animation aids in separating your business from the pack. Animations that are well thought out, while maintaining simple enough information, are the key to sticking with your consumers' memory. Take the time to find a good animator and make sure to review their previous work to determine if their style coincides with yours.