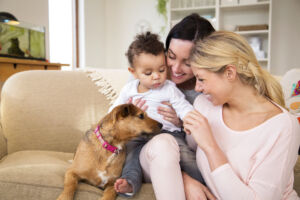 In marketing, we understand that people want to purchase from companies that use branding and imagery we see ourselves in. We know this because we are consumers, too. When was the last time you saw an advertisement and thought "that looks like my family" or "she resembles my grandmother"? Did you do business with that company or at least remember their name? If you made a purchase or decision from viewing the ad, that meant it was not only meaningful for you but also profitable for the company that understood that their product/service would be relatable to you.
Let's get into how representation is important and profitable for your company and the community you serve.
The Buying Power of Less Represented Communities
Minority consumerism is a large force that many companies not only benefit from but will pay top dollar to understand. 
The spending power of the LGBTQ+ community, also referred to as the "Pink Dollar", is one of the largest of all underrepresented or minority groups. Forbes reports that the LGBTQ+ community has an estimated $1 trillion in spending power in the United States and $5 trillion globally. Around 4-7% of the population identifies as LGBTQ+; 48% of this community consider themselves "spenders", compared to 32% of the general population. Inclusive marketing efforts in this area could equate to a huge, untapped market with plenty of opportunities.
According to a published study by Nielsen, black Americans outspend every other minority demographic. What is more interesting is the data shows that black shoppers spend the most time researching before buying. Black American consumers spend:
$54.4 million annually on health and beauty aids

$1.4 billion annually on hygiene and wellness products 

$761 million annually on frozen/unprepared meat and seafood
Black American buying power currently stands at over $1.1 trillion and is projected to reach $1.5 trillion by the end of 2021. In addition, black consumers look for brands that accurately represent their community – this is why the "For Us By Us" concept with black shoppers has steadily increased over time.
The University of Georgia reports Asian-Americans command an estimated 6.2% of the nation's total buying power, equating to roughly $1 trillion. This makes the Asian market the fastest-growing minority market in the country, because of the 267% increase since 2000, with a buying power greater than the gross domestic product of Turkey.
The $1.5 trillion Hispanic market is the largest ethnic market in the U.S. and includes more than one out of every six Americans. It is the second fastest-growing minority market in the U.S., rising by 212 percent, or $500 billion, since 2000.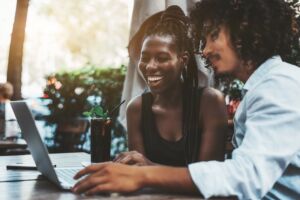 What Does This Mean for Your Business?
Why does someone purchase a product or service? Typically, it's because it is something they can see themselves using, and the imagery you put forth in its advertising should reinforce that action. In fact, 60% of American consumers consider diversity in advertising to be critical and 40% have turned away from brands they felt were not inclusive enough. Consumers are loyal to businesses they believe in and you need to represent these communities to not only retain your current clientele but also attract new and loyal patrons.
To Measure the Marketing Performance
Email advertising is measurable. It allows you to know the conversion rates of your marketing efforts. For instance, you can check the email feedback and stats that you have received from your clients over time to see where you can improve.
The measurability feature is a great advantage that you can't get when using traditional marketing methods, such as print, television or radio.
Inclusive marketing will assist your business by —
Building

loyalty and trust

Increasing

leads and sales

Boosting

your social media engagements and

reaching

more potential clients 
From your social media feeds to your website, diverse inclusive marketing can be a fundamental part of your marketing strategy. 
Some of the best ways to implement this strategy are to stay authentic and true to your brand. 
This means

your company should

continue to cater to your target audience, not to everyone. Customers can tell the difference between a forced attempt and your true self. 

Be empathetic. Tell relatable stories, don't just sell your products and services. Your audience wants to be understood and acknowledged.  What better way to do that than sharing common life experiences, desires, and needs?
What do the Clients Want?
In conclusion, your clients want to feel like you truly understand and care about them. People are interacting with companies more and more every day, not just because they want to buy something, but because they share that brand's common beliefs and values.
If you are ever unsure of what your audience wants, do a little research on them. Sometimes the answer is right in front of you. Listen to what they are saying online in your reviews or even your social media comments.  Or better yet send a survey to get direct feedback.
Evolve Your Marking Plan with Racial and Ethnic Representation
Rapport Innovative Marketing works every day with our diverse group of clients. We pride ourselves on working with the community and making sure everyone feels heard.
If you need assistance reaching your target audience and boosting your brand awareness contact us!