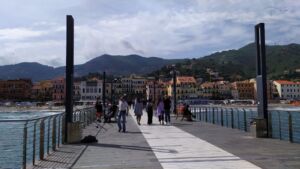 A few months back, I felt a call to be close to the ocean but things were not ready yet. Restrictions, lockdowns, and rules were still in the way. Nevertheless, my planning began. Everything was laid out so that at a short notice I was ready to go. I was feeling so stagnant, I spent pretty much a year in the same room, working from home on one end of it and doing yoga on the other and that was pretty much it! Although being in hermit mode had its advantages, it made me realize it was time for a change and get my creativity flow back.
The need to be by the water was new and surprising to me. I am not a swimmer (I can actually barely stay afloat), but the urge was so strong. The day finally arrived for the trip to begin, and as soon as I arrived at the beach destination, I rushed to the water, and there it was: something about the infinite flowing of the waves, and the latent potency of that gigantic mass of drops was so refreshing, and healing, and I knew it was going to give me a new start.
From those days in Albenga by the sea, I brought with me a renewed energy and a childlike desire to keep things flowing, moving, never to be stagnant again. Easily I saw a shift in my routine, where it was not so hard anymore to keep things fresh, in my thoughts, my restored energy level, and in seeing every day as a new adventure. Creativity came back as a renewed sense of discovery – life is so beautiful and every moment has the potential of awe! Now, I find ways to keep that sense of awe and adventure during my days. And it has come in the easiest way possible.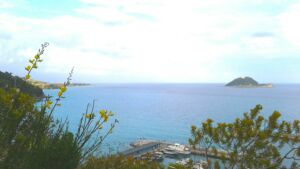 So, what do you do when you also feel stagnant? Your creativity flow is trickling? Ideas do not come to you as easily as they used to?
Here is what I learned from the constant flowing of the ocean waves:
Add something new to your daily routine, as small as it is it will have big ripple positive effects on you: a 10-minute walk.
Enjoy your furry friend.
Play with your children.
Cook for a loved one.
Spend 5 minutes meditating.
Stretch your body and try that new workout routine.
Brush your teeth with your other hand.
Tend to a plant.
Take a nice long bath.
Call that friend you have been thinking about calling.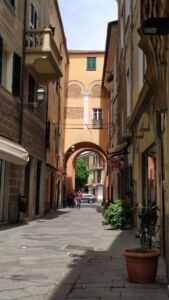 Creativity comes when we intentionally allow things to naturally flow through us. Take care of yourself in a new way and unplug from the day-to-day rhythm and schemes. Just like the waves of the ocean come and go in an infinite movement, pushed by the force of that vast mass of water, so is your intuition. Things will flow again and creativity will come to visit you at unexpected moments and in unexpected ways.  Just make sure you are open and receptive to it no matter when it occurs.
Have fun with your flow!
Mariella