Making Your Mark
In this day and age, finding your opportunity to claim the spotlight in business may seem impossible – but there is no better time than NOW to make your mark!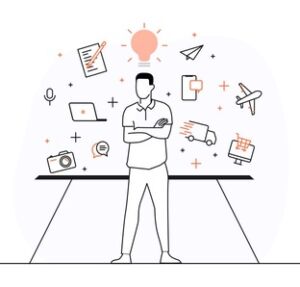 The constantly evolving world of social media presents an effective platform for communicating about unique products and services, and for creating a unique business identity. Done correctly, it's the perfect vehicle for taking your business to center stage and for making long-lasting impressions with your community, customers, and beyond.
​Since the start of the pandemic, every business sector has seen countless employees stepping away from their 9 to 5 positions to achieve lifelong dreams of offering unique products and services to customers everywhere. Known as the "Great Resignation" – this switch from the corporate landscape to honing one's special talents and offering them to potential customers on social media has welcomed the blossoming of many new markets and interests.
​As existing markets continue to grow and new markets expand thanks to NEW small business owners, artists, and creators, the opportunities to claim their space in the business limelight may seem fleeting – but the exact opposite is true.
​Start making YOUR mark in your industry today by showcasing your special skills and your business' uniqueness. Get creative with your social media outreach to grow your customer base, make lasting impressions and claim your time in the business spotlight!
See you on the social media stream!
To view our full MARCH 2022 Sweet News edition and find out the latest marketing tips, be sure to click here!