Adapt and Innovate, The Time is Now
It's no secret that the spread of the Coronavirus has led us to living through uncertain times. On a daily basis there are new updates, mandates, and developments. Things are changing at a rapid pace that affect your family, how you go about life, and your work. Entrepreneurs and business owners are scrambling to keep up and at times, giving up may seem like the only option, but I'm here to tell you – now is not the time to give up, instead it is the time to re-evaluate and innovate.
Have you ever heard that new ideas and businesses are born out of crises? It's true and here's why… because during a crisis things change and the avenues that use to be available may no longer be feasible, so entrepreneurs and people that think outside the box come up with ways of filling these new needs or gaps. That is exactly what is happening now and why it is crucial that you put on your creative cap and discover new ways to sell your dream.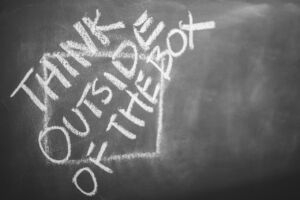 If you're a restaurant, guess what? No one is stopping you from offering take-out and delivery. Find a way to make it happen! If you're a brick and mortar store, get your online shop up and running as fast as you can or use the power of social media and sell your products there. If you're out of work for the time being, use free online sources or open a book to get a new skill under your belt. If you're a photographer, you can't go out and do your sessions, but you can offer a virtual course that teaches aspiring photographers the tricks of the trade. There are so many options, many of which come from the power of the internet.
Put that entrepreneurial brain of yours to work and think about how you can adapt because people are still spending money – they're willing to order take-out, they're willing to online shop, and more. I'll say it again, this is not the time to give up. Instead, this is the time to re-evaluate your business and pivot it to fit new needs.
Wishing you luck on your journey to adapting to these new times. We're all in this together!
–Amelia