January 1st has come and gone, and 2019 is here. Marketing trends are always evolving, and it can be difficult to keep up with as consumers are continuously changing what they look for in a company. Here are some tips to help you create a great marketing strategy for your business this year!
1. Consumers are beginning to put more trust in people they know, not just well designed advertisements. With ad-blockers becoming more popular among internet users, a significant portion of ads won't even reach their intended market. This isn't to say that ads are not important, but investing time into a referral system for consumers is well worth considering.
2. Successful marketers are not conforming, but are becoming more creative to set themselves apart. Digital marketing is the new standard in marketing. While print is not out-dated, businesses should consider creating new innovative methods of distributing marketing material to stand out.
3. Marketers should not be concerned with internal barriers. In a world of ever-changing marketing trends, being concerned with the red tape that comes with innovation should not hold you back. To catch the eye of the new consumer, a business must be creative and incorporate methods that help them stand out from their competitors. This means pushing boundaries and fighting for that red tape to be removed. Working with other departments, and refusing to accept that something cannot be done is the easiest way to help your company stand out.
4. Understand how your target market communicates. Customers want companies to communicate with them in a way that they enjoy. Companies should always be aware of their customers' preferences. Whether it be phone call, email, text, or print companies should be prepared to communicate in several different ways in order to create lasting relationships with their customers.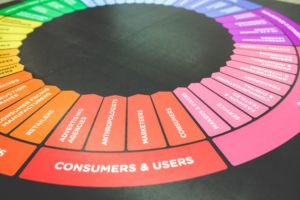 5. Stay authentic and helpful to keep relationships strong as technology changes. The digital world makes it very easy to create automated messages and automatic replies with a common template. It is important to keep a personal touch in your communication with customers. Personal calls and follow ups can be the difference in a long-term or one-time customer.
Marketing trends are always changing, and consumers are one of the biggest influences for these new trends. These are just a few things that can help your company develop a successful marketing strategy to start off this new year.
See the original post from Forbes here to learn more about developing marketing trends for 2019.